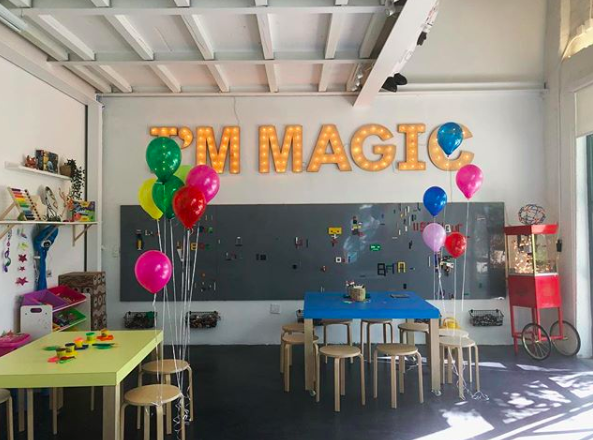 Children's amusement center in Ironside Miami, Florida. A dynamic space where children can learn to create themselves through self-expression, awareness, and empowerment.
Grab an Art Studio, mix it with a LAB & a Theater, add a Playground, spread a deep breathe, sparkle Magic, and top it with Education. Yep, that's Creating Me.
Our programming is designed to develop children physically, socially, emotionally, and cognitively. We guide children to discover their innate talents and abilities through a balance of playfulness and mindfulness. Our monthly themes explore and reflect on the human experience with themes such as Love, Unity, Presence, Inner Power, Talent, and more. We are the wisdom not taught at school.
Address 7520 NE 4th Court, Miami, FL 33138
Email nat@creatingmemiami.com
Phone (954) 663-2239
Monday Closed
Tuesday 3–7PM
Wednesday 3–7PM
Thursday 3–7PM
Friday 5–10PM
Saturday 12–10PM
Sunday 12–7PM