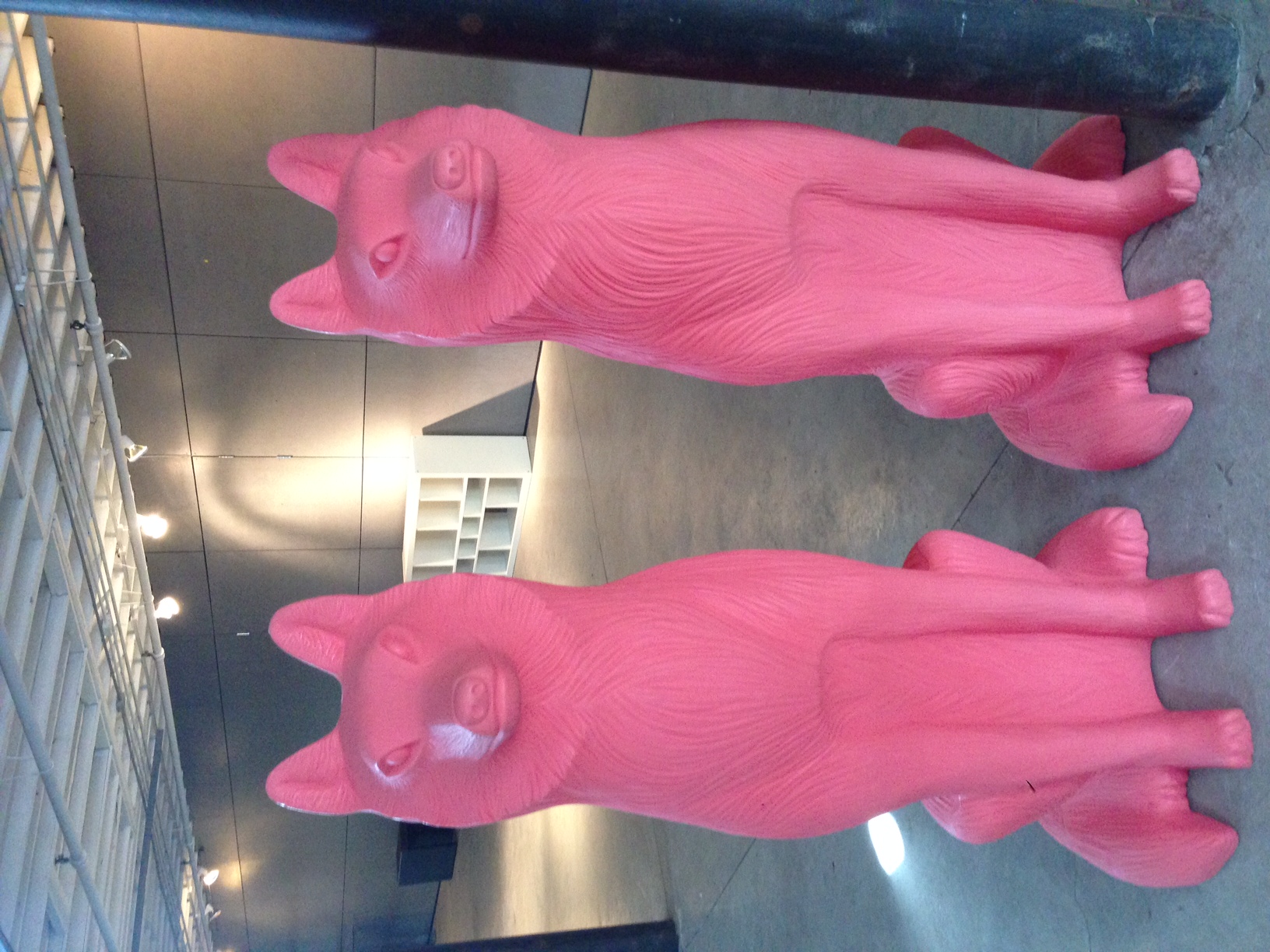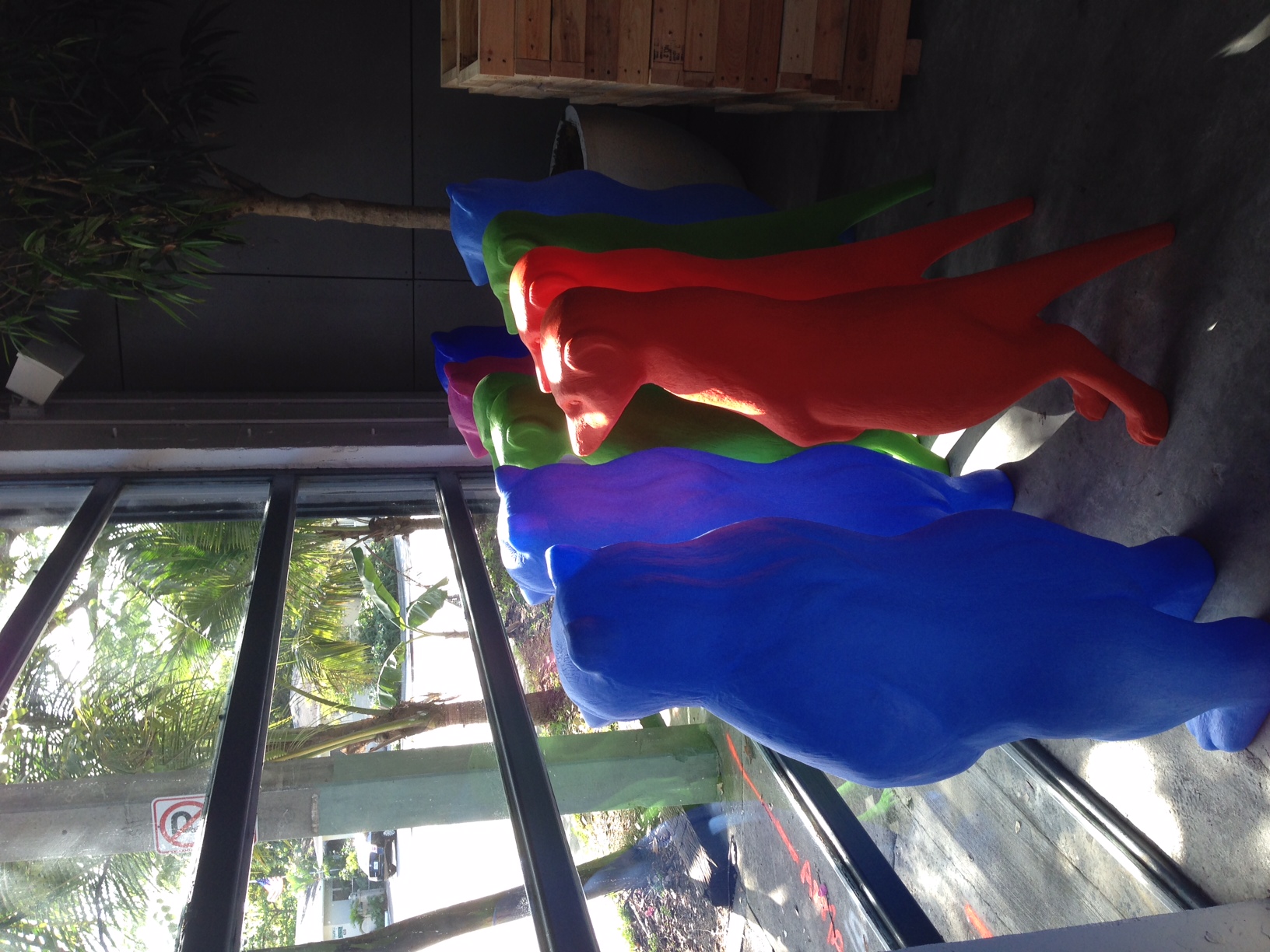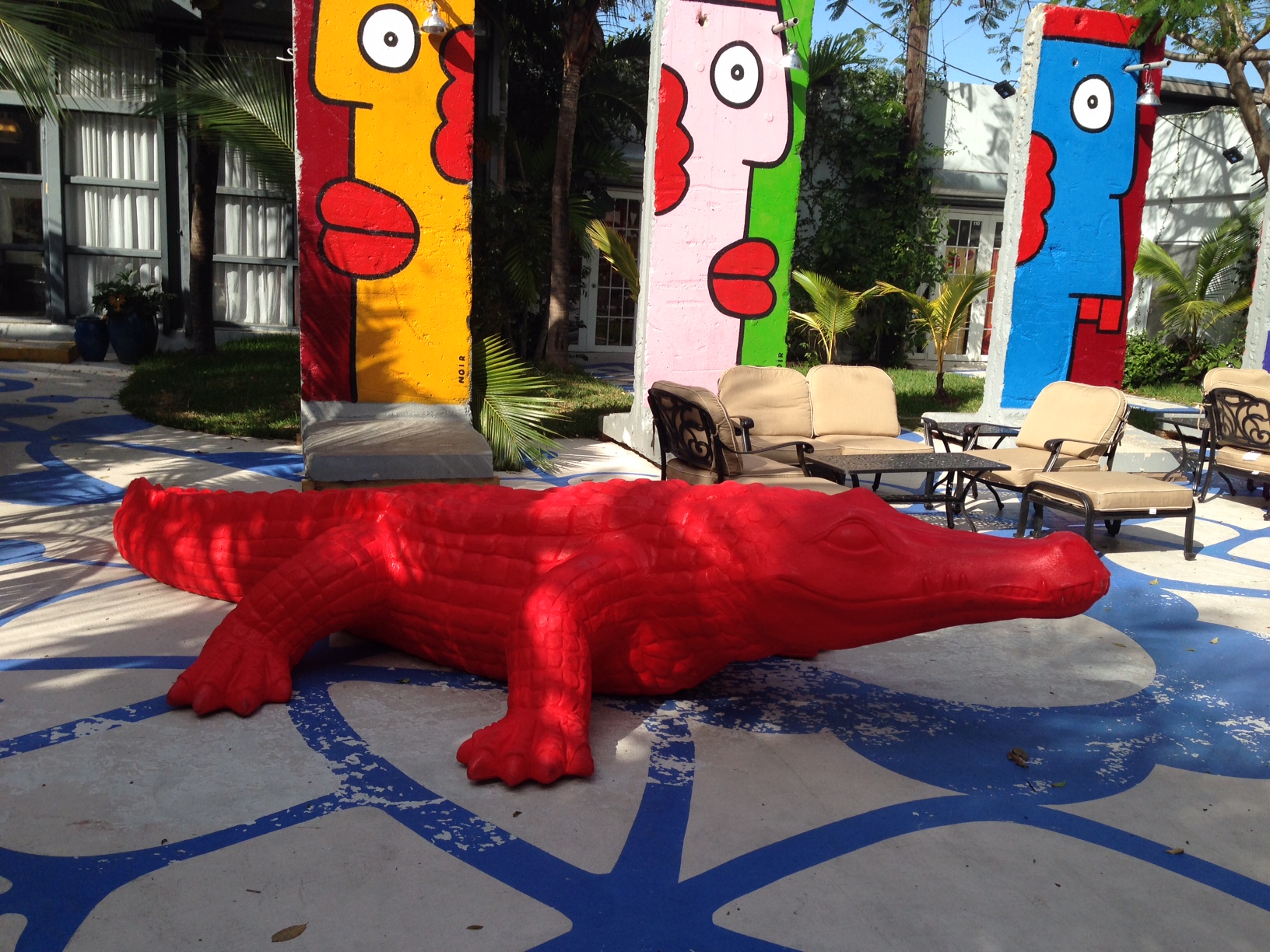 Oh my - the animals have taken over Ironside! Late this past Sunday arrived large-scale, colorful animal sculptures from snails, a crocodile and alligator, wolves, frogs, turtles, bears, meerkats to bulldogs - guarding our showrooms, the piazza, promenade and parking lot.
The installation is part of a series of impromptu encounters with works created by the Cracking Art Group and Belgium artist William Sweetlove in partnership with Galleria Ca' d'Oro, who has a reputation of delivering some of the most fun and engaging exhibits locally and globally. The iconic pink snails first appeared in Miami during Art Basel 2010, followed by alligators cascading the Freedom Tower in the FOREVERGLADES Art Project with Miami Dade's College Museum of Art + Design in 2012, and red snails in New York City, where they inhabited Central Park in 2013 for the REGENERATION Art Project. This past art week Miami realized CRACKING BRIDGE, an installation about communication across cultures.

Galleria Ca' d'Oro is a leading art gallery founded in Italy spanning four generations representing the biggest names of twentieth century art, including Giorgio de Chirico, Salvador Dali and Filippo De Pisis. Bringing the heritage and legacy of Galleria Ca¹ d¹Oro to the United States, director Gloria Porcella opened two locations, the Design District Miami and Chelsea District New York City, to promote Italian and European Contemporary Art with the same passion and enthusiasm as her family lineage. Galleria Ca' d'Oro represents a diverse range of contemporary artists and art in the primary market. The gallery presents an annual program of exhibitions, partners with cultural and educational institutions, realizes private and corporate commissions, and provides art advisory services to its client base of fine art collectors.

The animals will be on view at Ironside through March 31. For more information and sales, contact info@ca-doro.com.